31 May

Refined Sugar-Free Strawberry Cheesecake Popsicles

I always appreciate a good, healthy, homemade treat! While my usual "go to" is homemade ice cream, the recent purchase of a popsicle mold sent me on the hunt for healthy popsicle recipes – cue crazy pinnin' of popsicle recipes last week. Sorry pinterest followers.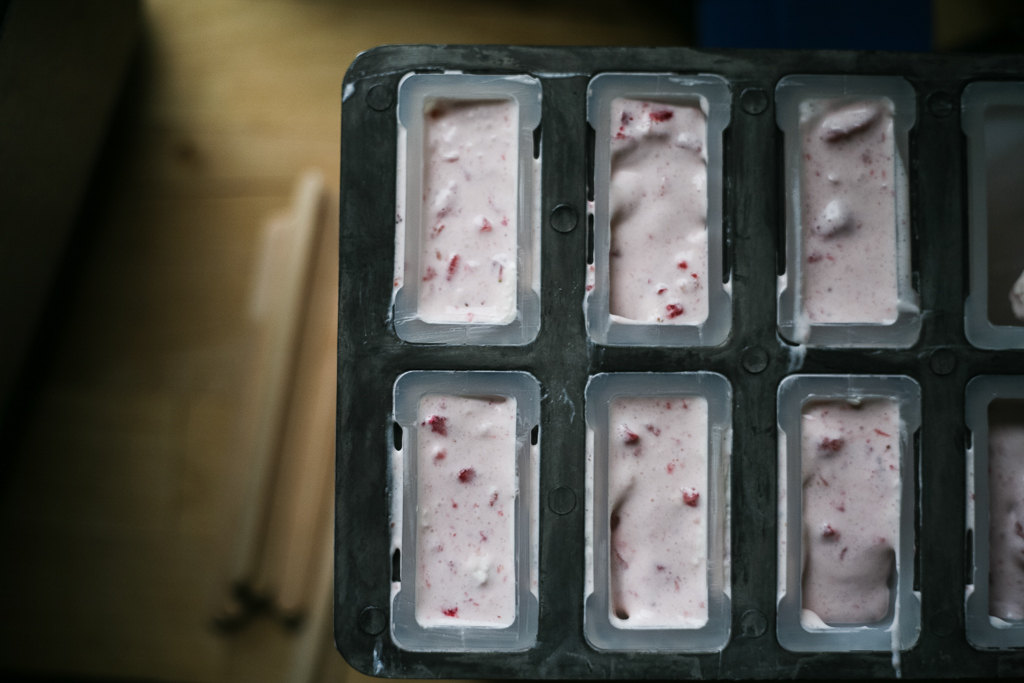 I was looking initially for a Keto popsicle recipe for a weekly family dinner we attend. (I was searching for Keto since there are currently several family members on this diet). After stumbling across a delicious Keto Strawberry Cheescake Popsicle recipe
here
, I then went on the search for a refined sugar-free version for those nonketo-ers who attend. To my great surprise, no such recipe existed on the vast interweb. So, I put on my big girl pants and decided to ad-lib and came up with this delicious honey-sweetened version. By golly, I liked it so much I thought I would share it with you. So here it is:
Ingredients: 
10 oz cream cheese, softened
1 1/4 cup cream
1/2 cup honey (I prefer raw, local honey)
Juice of half a lemon
2 cups fresh or frozen strawberries (I used frozen)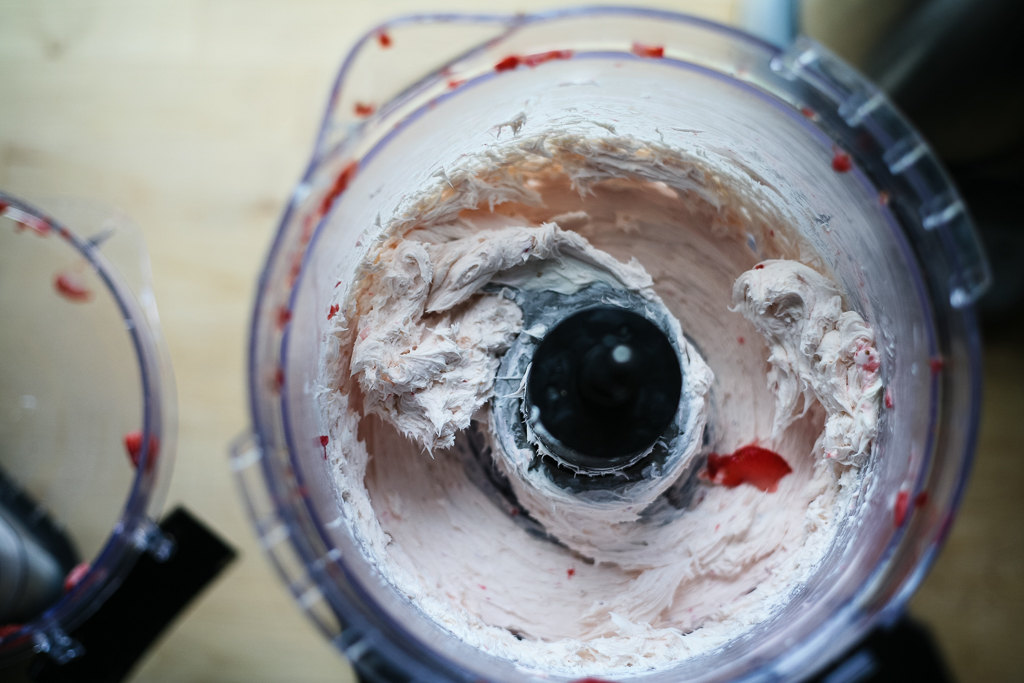 Directions:
Place the strawberries in a food processor and process until chopped into small pieces. Remove from food processor and place to the side.
Place cream cheese in a food processor and process until smooth.
Add cream, honey, and lemon juice. Process until well combined.
Add 1 1/2 cups of the strawberries and process until almost fully smooth. Add in remaining chopped strawberries and pulse a few times until just mixed in.
Pour mixture into popsicle molds and add popsicle sticks. I use this mold with wooden popsicle sticks. This recipe fills ten 3 ounce popsicle molds.
Freeze at least 4 hours. To unmold, fill a bowl with hot water and dip mold in 10-15 seconds, and then gently wiggle stick to release. (only dunk as close to the lid line without fully submerging)
Enjoy!